Board of Directors
David Anderson
James Sinclair
Daniel de Narvaez
Jack Jowers
W. Keith Webb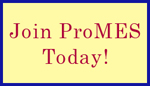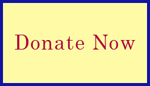 Directors
David Anderson, Chairman of the Board, Executive Director

David Anderson is CEO and Director of Operations of Fathom Precision LLC., a company specializing in underwater electronic survey and mapping, search and recovery, underwater equipment design/prototyping and commercial diving. Mr. Anderson's extensive experience in managing and directing state-of-the-art computer and electronics projects combined with over thirty years as a working diver has led to Fathom Precision's unique capabilities in the field.

A strong proponent of innovation and the contributions of private industry and enterprise to marine exploration, Mr. Anderson has worked with many governmental organizations and legislative bodies to craft regulations and laws which accurately reflect the important contributions and resulting public benefits of private industry to the field of marine exploration and discovery.

An honorably discharged veteran of the US Navy, with many overseas deployments, Mr. Anderson served in an airborne Anti - Submarine Warfare and Search & Rescue helicopter squadron. This experience provided the basis for his interest in undersea exploration, electronic survey, search and recovery and diving.


James Sinclair, MA

James Sinclair is an internationally recognized marine archaeologist who began his career in 1980 working with renowned shipwreck salvor Mel Fisher in his quest for the 1622 fleet shipwreck Nuestra Senora de Atocha. The search culminated in the 1985 discovery of the primary cultural deposit of this shipwreck and included over 400 million dollars in intrinsically valuable material. As director of the laboratories charged with the conservation of this find, Mr. Sinclair oversaw the conservation of over 500,000 archaeological objects and helped develop techniques currently used in many laboratories around the world.

James has been politically active in working towards bringing the public and private sector marine archaeological communities to a common ground, for the benefit of the shipwrecks themselves. In this capacity he has given testimony to panels that range from the Presidents Commission of Ocean Policy, NOAA, and as a prelude to their participation in the conferences held by UNESCO on the Treaty for the Protection of the Underwater Cultural Heritage, the State Department of the United States. Mr. Sinclair has worked with both HSSPC (Historic Shipwreck Salvage Policy Council) along with the Florida Bureau of Archaeology in the formation of the new rules governing historic shipwreck exploration and recovery in Florida. Because of these efforts, he has served on the BOD of HSSPC, recently responsible for revising new rules presented by the Florida state DHR. Mr. Sinclair has given presentations at professional symposia ranging from the Society of Historical Archaeology, Underwater Intervention, Oceanology International, to the Massachusetts Institute of Technology (MIT). He is also a past member of the Registry of Professional Archaeologists. In recognition of his years of work James was elected to the prestigious Explorers Club.


Daniel de Narváez

Daniel de Narváez is a mining engineer who has graduated from the Colorado School of Mines in Golden, Colorado. He has worked extensively all over Latin America, mainly in Brasil, Argentina, Mexico and Colombia. His main interests have been exploration drilling, tunneling work, and emerald and aggregate mining.

Mr. de Narvaez is a nautical investigator and historian with over 20 years of experience. He has studied Paleography and Archival Research in the Javeriana University in Bogotá and has done extensive work in historical wrecks in Colombian waters. He has served as a Consultant to private companies and to the Colombian Senate in matters relevant to shipwrecks and has been very much involved in the persistent attempts to regulate and legislate the subject. Daniel is a dedicated advocate of the preservation of underwater patrimony and historic wrecks worldwide. He has published several newspaper and magazine investigative, research articles and editorials both locally and internationally.


Jack E. Jowers, Treasurer

Jack Jowers currently serves as General Counsel and a Manager for Iberia Marine Service, LLC, a marine transportation company servicing the Gulf of Mexico. Prior to Iberia Marine Service, he worked as a commercial diver and captain of several salvage vessels for the Mel Fisher's Treasures group based out of Key West, Florida. While there, he was responsible for the recovery of millions of dollars of artifacts from the Santa Margarita and Nuestra Senora de Atocha shipwrecks. Since then, Mr. Jowers has been instrumental in the planning and organization of several commercial salvage projects. He earned his B.A. from the University of North Alabama and his J.D. from Southern University. Jack is admitted to the Louisiana Bar, admitted to practice in the U.S. District Courts in the Eastern, Western, and Middle Districts of Louisiana as well as the U.S. 5th Circuit Court of Appeals.


W. Keith Webb

W. Keith Webb, CEO of Blue Water Ventures of Key West, Inc. has over 20 years experience in the financial industry. He began his career as the Human Resource Director for a major brokerage firm. With his knowledge of the brokerage business and many contacts over the years, in 1993 he founded W. K. Webb and Company, a private investment banking company involved in public/private company mergers and acquisitions. In 2000, as his interest in historic shipwrecks increased, he began to concentrate his aptitudes on the historic shipwreck search and recovery industry and to acquire the first hand knowledge to customize and outfit ships for shallow water diving projects. He has since assembled a world-class team of historic shipwreck industry professionals and employs the latest state-of-the-art salvage technology to execute professional salvage operations in both shallow and deep waters on an international scale.